© 2021 www.dunmoreeast.net. All rights reserved Last updated 26 December 2021

Dunmore East is a small fishing village on
the south-east coast of Ireland, 16kms from
the city of Waterford.
It sits on the western side of the Waterford
Harbour Estuary, 4.8kms from Hook Head in
Wexford.
Dunmore East, Co. Waterford,
Ireland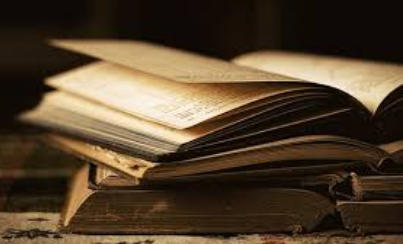 Stories
Here is a great yarn about Connie Fancy Power:
During the summer of 1972 I was content to sit at Coxtown Cross and watch the world go by. The other young fellas
of the village, (all of us on our summer school holiday break) were involved in drift net fishing for salmon. I was not
that fussed, my first job had been a disaster. I had been employed by local chicken farmer of the day, Paddy O'Neill.
Paddy had handed me a few sheets of fine sand paper and instructed me to scrub hen shit from individual hen eggs
prior to packing them into large crates. I must have scrubbed a million eggs and removed a ton of hen shit, when
suddenly one day I dropped one of the large crates full of shiny eggs and Paddy immediately offered me a V.E.R.
(Voluntary Early Retirement). I was therefore not that tempted to run out, find another job, and receive another arse
kicking, only this time at the hands of some Long John Silver type salmon fishing boat Skipper.
My outlook in life was one of love, peace, tranquility, and playing my guitar. My hair was long and my platform style
boots had a purple stripe across the toes with zips up the sides. The boots reached above my ankle and were a
source of constant irritation to my Auldfella who reckoned they were similar in fashion to boots worn by old women
he remembered when growing up as a child on Sherkin Island . My bell bottom pants and long hair also irritated him.
I'm sure he thought that most of the young fellas of the day were not actually victims of fashion or fad, but were
undergoing a gradual gender change which eventually would see Dunmore East inhabited by fine strapping young
women all married to transsexuals.
Whether or which, I needed to do something to keep him and the Auldwan quiet as they both had reached boiling
point on account of what they perceived to be my indifference to honest toil. I did go down the pier and looked
around for a job but I knew that most of the jobs on the salmon boats had been taken as most of my friends had
taken them. Then one Saturday afternoon the unthinkable happened. The Auldfella arrived home from Powers Pub
and under the influence of a dozen large stout announced that he had secured me a birth on a fishing boat.
My mind raced as I tried to figure out what skipper in Dunmore did not have a crewman.
Every skipper I thought of had some misfortunate individual on the deck of a
motorboat, or in the saturated confines of an open punt. I couldn't think of one who
hadn't. "And who is going to take him on", queried my doubting Mother. "Connie
Fancy", announced the Auldfella. "Connie", he continued, "has no one to help him
with the lobster fishing and I just had a drink with him and he's willing to take the
other fella to sea".
The last few hours in Bills flashed before my eyes. I could imagine Connie and the
Auldfella negotiating my contract of sale over pints of stout and Paddy whiskey. "I'll
take him Paddy", Connie would have said, "I'll take him Boyyyyyyy long hair and
zipped up boots or not, I'll make a Mon of him". "Good Man Connie", the Auldfella would have said, "will ye have
another pint?"
Christ, I thought, I have been press ganged into a trip with Connie. Me own Auldfella has sold me on to the high seas
for stout. "You're to be at Portally" he said "at 6am in the morning outside Connie's house". In order to keep the
peace I agreed to the challenge and a challenge it turned out to be.
The next morning I arrived at Connie's at 6am and we put to sea from Portally cove in his punt. Connie had fished
out of the cove for most of his life and was a well known Portally man. He had three sons, Buddy, Jimmy, and
Anthony, who were also fishermen, but of course they were all fishing salmon. Connie being older was happy
enough to stick to his lobsters, not a bad choice considering prices were reasonable and few were chasing them at
that time. Anyway no sooner had we cleared Portally cove but Connie turned off the outboard motor that was
attached to the stern of the punt. It was a new motor and he was very proud of it. The only thing I had noticed about
the engine was that it had to be turned to face the opposite direction if one wanted one's boat to 'go astern'.
"Now Boyyyyy", he said, "put out your oars and we will row" (he should have said ''you will row''). I don't know why he
did not want to use the engine but I never rowed as much in my entire life as I rowed on that particular day. I rowed
east and west from Red Head to Ballymacaw and back again until I could barely sit up in the punt. We were hauling
lobster pots and by mid-day we had a dozen lobsters which Connie placed on the floor of the punt up near the bow
and covered them with an old oilskin jacket.
We then decided to go in for dinner as Connie reckoned he could see Mick D (Dennis Power, another Portally
resident) standing at his door and therefore it must be dinner time. It was from then on that my demise as a lobster
fishermon began. Connie started the engine and we headed towards the mouth of Portally cove. The idea was that
when we neared 'the frail', (an endless rope tethered from one side of the cove to the other, onto which the punts
were tied) I was to grab it and bring us gently to a halt.
I was more than concerned however when we did enter the cove to see that Connie had not reduced speed and we
were only a few yards from the frail when he finally tried to throttle back on the horse power. Because of the 'turn the
engine about' thing he could not stop the punt in time and shouted for me to 'run to the bow' and try to stop us going
ashore by grabbing hold of the frail. I did as he commanded and leapt into action landing near the bow. I failed
however to grab the rope and we ended up striking Portally beach at about 20 mph and coming to a sudden halt.
It was then in the silence that I heard Connie moan as if he had been shot. When I looked at him he was looking at
the floor area of the bow beneath my feet. I was still standing on the old oilskin onto which I had jumped a few
moments previous when trying to stop the boat. It was then it dawned on me that in my panic and haste I had
jumped on the lobsters and crushed the life from their little bodies with my zip up platform boots.
They were all dead. Connie was dejected. We tied up the punt and walked up from the cove to his house where we
stood by a fence smoking a pair of woodbine cigarettes. It was then I got the sack again, twice in a fortnight. "Ye
killed them Boyyyyyyyy", he said, "ye killed them, they're crushed and dead , I will have to boil them for me tea, tis a
long walk", he continued, "to Coxtown. "Here", he said, "take me wife's bicycle and ride home". He did not tell me to
return.
I took Mrs Power's bike and rode down from Portally to Coxtown. I told the Auldfella about killing the lobsters; it was
as if I'd told him I'd killed a bunch of his close family relatives. To add to my troubles my mother did not believe that
Connie had given me the bike and tried to suggest I'd hijacked Mrs Power's bike to ride home.
Like I said, it was summer '72 and I was content to grow my hair and play guitar. I never returned to sea with Connie
but remained friends with him for years afterwards. He often reminded me of the day I crushed his lobsters. "Twas
the hair that blinded you" he would say. "Boyyyyyy, you were a fine Mon but for the long hair".
Note.
Connie always used the word Mon instead of Man so that is why "Fishermon" etc appears in these writings.
Ringo.
____________________________________________________________________-
I have written a poem about this event:
The Lobster Crushermon.
The year was nineteen seventy two, a strappin lad was he,
Get off the dole his Father cried, and sail the stormy sea.
But the boats and skippers were all gone and he'd been left behind,
With platform boots and hair so long
No deck job could he find.
I spoke to a Mon his Father said, in Bill Powers Bar today,
And he is willing to take you on to earn an honest pay,
He's been to the Horn and to the Cape and the banks of Newfoundland
Be at Portally tomorrow morn, Connie Fancy needs a hand.
The morning came and at six o clock Connie came to his door,
Be God he said yer a strappin Mon, we will go down to the shore,
Me punt be tethered to a frail across Portally strand
For the bay of Ballymacaw we sail, the wind is off the land.
We sat there on a grassy slope that overlooked the cove,
Then Connie with a fag in mouth pulled upon on a rope,
Look says he, she comes along side, me trusty punt so fair,
You'd be a better Mon he said, if someone cut yer hair.
And so we steamed into the deep beyond Portally head
I'll turn off me new engine now, Connie proudly said,
Put out those oars and pull due east, our mark's the bishop's cave
Tiss lobster Boyyyyyyyyy we will retrieve and petrol we will save.
Three hours or more into the day I pulled the punt around,
From Red Head down to Ballymacaw I rowed us up and down,
We'd a dozen lobsters in the bow beneath an oil skin coat,
But me back was wore me arms were sore and salt had parched me throat
Turn her for Portally head said Connie once again,
I think I said, I will be dead. and never get us in
Yer a good Mon on an oar says he, but I think it only fair,
To tell you you'd row better if somebody cut yer hair
Tis time for tea. I see Mick D outside his cottage door,
I'll start up me new engine Boyyy, and we will steam ashore,
And when I near the frail be sure and grab it with yer hand
Otherwise we'll go aground upon Portally strand
The frail it soon came into view as did the rocks and weed
But Connie could not halt the powerful engines speed
Oh grab the frail Boyyyyyy grab the frail for God's sake if you can,
I leaped at once into the bow to grab it with me hand.
Oh scared heart of Jesus Boyyyyyyyyyy I heard poor Connie moan,
Oh Jesus Mercy Mary help us look what you have done,
I turned to see just what he meant, as he sat on the seat,
Twas then I saw the lobsters, dead and crushed beneath me feet
I never sacked a Mon he said, or ship wrecked any crew,
So come here and have a woodbine and I'll tell you what we'll do,
I know ye live down at the cross, tiss a long way for to roam
So here is me Wife's bicycle for you to ride back home
So off I rode down Coxtown road into the summer sun
Wonderin how the hell Id done the thing that I had done,
And me Father heard the story, one I knew he did not like,
And me Mother tried to say Id stolen Mrs Fancy's bike.
Note.
Connie always called a Man, a Mon, hence the use of the term Mon in these writings.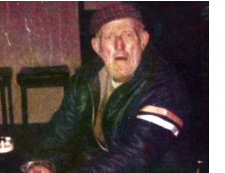 The Crushing of Connie's Lobsters