© 2021 www.dunmoreeast.net. All rights reserved Last updated 26 December 2021
Killea Boys National School 66' 67'. We put names to faces.

Dunmore East is a small fishing village on
the south-east coast of Ireland, 16kms from
the city of Waterford.
It sits on the western side of the Waterford
Harbour Estuary, 4.8kms from Hook Head in
Wexford.
Dunmore East, Co. Waterford,
Ireland
Back Row. Ringo Regan, Ray (Small Boy) Whittle, Dermot Murphy .
Next Row. Peter ( The Pullet) O'Neill, Niall (Dodgo) Whittle, Maurice (Cess) Glody, Tony Maher, Michael Farrell,
Eddie Flynn, Leo Whittle,
Next Row . Tom ( Mickey ) Ahearn, Matt Quilty RIP, Gus Walsh, Paul (Boozy) Townley, Pat O'Toole, Bill Shipsey,
Brian Power, Paul Power, Ian Power RIP, Johnny Quilty, Dominic Healy, Aiden (Pro) Flynn.
Next Row . Declan (Manolito) Flynn, Gerry Taylor, Stephen (Mull) Mullally, Sean Murphy, Peter Sullivan, Richard
Quann, Francis (Fonsie) Hearne, John Delahunty, John (Busty) Griffin , Sean (Nick) O'Toole RIP, Pat (Slicker)
Power RIP.
Front Row . Declan Power, Richard Power, Kieran (Pinchie) Flynn, Pat Flynn, Pat Fitzgerald, Jackie Dunne,
Michael (Mockie) Murray, Stan Power, Joe (Cully) O'Toole, Eamonn (Yaw) Power, Collie Power, Desmond Rutter.
Thanks to Pat Flynn for the photo.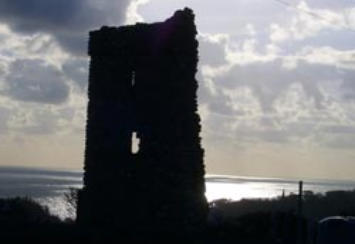 Places
Services
Events