© 2021 www.dunmoreeast.net. All rights reserved Last updated 26 December 2021

Dunmore East is a small fishing village on
the south-east coast of Ireland, 16kms from
the city of Waterford.
It sits on the western side of the Waterford
Harbour Estuary, 4.8kms from Hook Head in
Wexford.
Dunmore East, Co. Waterford,
Ireland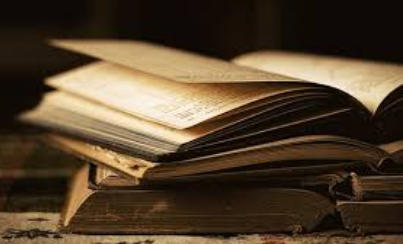 Stories
I was born and raised in a County Council Cottage, or a Labourer's Cottage as it was
sometimes referred to. Its entire floor area would equal that of a modern en-suite bedroom,
yet the council had managed to squeeze five small rooms into its interior.
Such a feat of geometrical accomplishment was befitting of a great
Pythagoras theorem and should have been documented with the
same degree of enthusiasm.
The cottage had three bedrooms, a kitchen, and a central sitting
room from which you stepped directly into the front yard. It had no
sewerage and its only source of running water was a tap that
stood at the back of the house. Sewerage was never a problem however, as all cottage
dwellers were also the proud owners of "poes" or chamber pots. The pot lay hidden beneath
its owner's bed awaiting a discharge from its master's bladder. The size of ones bladder also
dictated the size of ones pot. I had a small blue plastic pot, my sister a small pink pot, my
Grandaunt a large yellow pot, but the biggest vessel of all lay beneath the aulfellas bed. It
was a white enamel chamber pot whose owner often tested it to the limit especially in the
early hours of Sunday mornings.
The chamber pots were used as intended, and for applications more serious, a five-gallon
shell oil drum stood beneath a shelf within the confines of the back shed. The shelf was
designed by the Aulfella, and along its length sat bags of potatoes, vegetables, paint tins,
garden tools, and other miscellaneous items. In the middle of the shelf, directly above the oil
drum, an oval hole had been cut. The shelf was far higher than the oil drum, so it was there
that you sat counting potatoes, paint tins, or lumps of coal, while awaiting the inevitable
dreaded splash.
I say "dreaded splash" because the drum was always half-full of the greatest sterilizing agent
known to cottage dwellers, "Jeyes Fluid". This ensured that on each visit to the shed ones
posterior was thoroughly disinfected, constant splashing over the years however had the
same effect on the bottom cheeks as modern day sun tanning sprays. It was not unusual
therefore, that older cottage dwellers were often the proud owners of richly suntanned
bottoms. Toilet paper consisted of sections of "The Munster Express" cut into squares and
hung from a coat hanger. It was interesting from the point of view that you could read stories
from your own toilet paper, but it had little absorption capabilities, and using it caused a type
of spreading action similar to that of a plastering trowel. Once again as the years passed,
and in similar fashion to the sun tanning effect of the jeyes fluid, prolonged use of this type of
toilet paper often resulted in the local football or greyhound results becoming permanently
stencilled to ones buttocks.
The small interior of the cottage allowed for few intimate moments. Each bedroom dweller
was privy to the others innermost secrets. January and February gales provided enough
noise from roof slate rattling to allow for quick moments of copulation. Grandmothers or
Grandaunts however, (usually of the bride) often lived with the family, and scrutinised all
husbandly movements, readily identifying any act of indiscretion. Going to bed early in gales
was therefore frowned upon and prayed for, as was singing or staggering after drink.
My Grandaunt said the Rosary every night in her room. I could hear her reciting the
mysteries through my bedroom wall. She had developed a type of circular breathing motion
when she prayed similar to Australian Aboriginal didgeridoo players. That meant that "Hail
Mary full of grace" could be delivered on an intake of breath, and "The Lord is with thee" on
an exhale. I have tried this and I found it a very hard thing to do. She must have found it very
hard as well, because every now and then, a glorious mystery was interrupted by a loud
burst of flatulence.
Farting was another function that you could not disguise too well in a cottage, so free farting
was taken for granted. People farted as they prayed, or sat at the dinner table, or while
talking to each other. This type of farting was looked upon as being innocent, or as a direct
result of consuming too much corned beef and cabbage. Husbands however, who knowingly
polluted their innards with pints of Guinness and then attempted to blame bursts of extreme
noxious flatuance on corned beef and cabbage were the subject of many religious
exclamations, including "Oh Sacred Heart Of Jesus", "Jesus Mary and Joseph", and "Lord
God above in Heaven".
Cottage neighbours often scrutinized each other's habits for any signs of laziness, or any
other indication that a fellow cottage dweller was losing his or her sense of social
conscience. One such indicator was when a Man left a full chamber pot on his bedroom
window ledge, and continued to snore while others passed by on their way to Sunday mass.
A full chamber pot sitting on a bedroom window ledge on a Sunday indicated one of three
things.
• He was a heathen and needed a visit from the local priest. This of course was evidenced
by the fact that he was still in bed snoring on a Sunday morning.
• He had a drink problem, and drinking late on Saturday night had caused his present lack of
religious fervency
• He was lazy and had no shame, on account of the fact he had barely opened his bedroom
window and had placed a full pot on its ledge, in view of early God fearing Men and Women
on their way to Killea Church.
Such character analyses were often discussed at the Sunday dinner table. Other topics
included, skirt sizes at Sunday mass, and the length of young men's hair. The skirts received
the worst denigration, mostly from the Women. The Men remained tight-lipped, fully aware of
the fact that any expression of leniency in relation to the wearing of short skirts might see
them taking up residence in the back shed. The wearers of these skirts were often described
as "brazen tarts", and the garments as being nothing more than "arse cloths".
It was suggested that all mini skirt wearers should be made sit at the back of the Church.
This would prevent Men from becoming distracted, and allow them to concentrate on their
prayers rather than being distracted by some young wan in a mini skirt strutting up to the
front of the altar. Communion was also suffering as a result, as most of the Men now
preferred to sit and observe those in receipt of the sacrament, especially the mini skirted
sinners. I even heard a proposition put forward whereby an off duty Priest should be made to
stand at the Church door and scrutinise the length, or lack of length, of these particular
garments. This suggestion immediately had me pondering a life in the Priesthood.
To conclude the story about the cottage and cottage dwellers I have to mention what I
considered to be the most interrupted night's sleep one was ever likely to have while growing
up as a child in a cottage . In my experience, this normally occurred late Saturday night and
early Sunday morning. Saturday night was pub night for most Husbands; it was their reward
for working hard all week. Men liked to sing in those days especially after drink, they would
sing in the pub to a hushed gathering, or they would sing aloud while staggering home.
Rebel songs received the most respect, you dared not talk during a rebel song, as emotions
ran high, and you risked being thrown out of the pub. Sometimes drunken Men on their way
home would stand outside a neighbour's house and sing, especially if they knew a pious
Grandaunt lived within and was probably saying the Rosary before retiring for the night.
I was usually awakened by an Aulfella who lived up the road, standing outside of the cottage
singing Kevin Barry, "full to the gills", as my Grandaunt would say. With each line of the song,
she would respond with a holy exclamation from her bedroom. It was a strange situation. The
singing would begin outside our front gate at around 11pm . "In Mountjoy Jail one Monday
morning" would come the first loud bellow from the staggering roadside minstrel. "Oh Jesus
Mary and Joseph", my Grandaunt would respond, "I wish that Man would go home to his
Wife". The singing and responding would continue until Kevin Barry was well and truly
hanged, and the minstrel staggered off into the night.
It was then the Aulfellas turn; he would arrive home at around midnight and awaken us
again. He would enter the cottage and attempt to suggest to my Mother, (who would accuse
him of being "well oiled") that he had consumed only two pints of stout for the duration of the
entire evening. After numerous lies and a poor defence of his situation, he would eventually
retire to bed and leave us to slumber in a kind of twilight zone to the accompanying sound of
loud snoring coming from his bedroom.
The twilight zone was a place you would go to when you lay in bed and drifted between half-
awake and half-asleep. There was little point in attempting a deep uninterrupted slumber, as
one more episode would unfold within the confines of the cottage, which would ensure that
you awoke immediately whatever the level of your inertia. A "well oiled" Man would provide
the unwanted interruption, which normally took place at around 2am.
At that stage the Aulfella would have slept for about two hours and would awaken at approx
2am to relieve his aching bladder of an unwanted stout induced constriction. He would
struggle out of bed, reach for his white enamel chamber pot, and hold it in his left hand.
Standing on the bedroom floor, swaying backward and forward like a Man standing on the
deck of a Trawler, he would take aim with his right hand, and the sound that followed always
reminded me of a motorcycle being started and driven at high revs through the night.
It would begin with a couple of bursts of flatulence, resembling the motorcycle receiving its
first kick overs, "put, put, put", "put, put, put". Next a dribble would hit the enamel pot, and
then the engine would spring to life, and rapidly increase in revolutions until it reached full
throttle. RRRRRRRR RRRRRRRR RRRRRRRR RRRRRRRR RRRRRRRRR RRRRRRRRR
RRRRRRR RRRRRRRRR RRRRRRRR RRRRRRRR would come the sound, as the
remains of a dozen large stout being driven at fire hydrant strength by a bursting bladder
entered the empty enamel chamber pot. Sometimes when the noise reached maximum
decibels another loud burst of flatulence would be heard indicating that maybe the bike was
either coasting downhill, or throttling back for a sharp bend.
The whole house would awaken immediately ."Oh Jesus", my Mother would moan, and "Our
Father who art in Heaven", my Grandaunt would begin, as the noise and farting from the
Aulfellas room intensified. Finally, the noise would subside and the cottage would once again
fall into silence except for my Grandaunt who would continue to pray for all Men who were
afflicted by the demon drink.
One day a neighbour called to see my Grandaunt and handed her the greatest gift of all, a
7-Up bottle full of "Lourdes water". Holy water was ok, it was everyday water, but Lourdes
water was "sprinklings ultimate" because it came from Lourdes , had healing properties, and
offered maximum protection during thunderstorms. A dark secret would surround the 7-Up
bottle however, one that my Grandaunt never found out about, and one which was only
revealed to me in later years as I sat sharing a pint with the Aulfella.
"Remember", he said, "the 7-Up bottle of Lourdes water your Grandaunt had sitting on the
kitchen cupboard?". "Indeed, I do remember", I replied, "it saved me from a few bolts of
lightning". "Aye", he said, "Aye, well one night I had a few pints and went to bed as usual". "I
awoke with a fierce drought", he continued, "and went to the kitchen for a drink. I saw a 7-Up
bottle and threw it on my head thinking it was 7-Up; I had near finished it when I realized it
was the Lourdes water".
"What did you do when you found out?", I asked. "I refilled it with tap water", he replied.
"Good God", I said as I thought of all the days we had sat around the fire in the middle of
thunder storms thinking we were safe from the lightning bolts on account of the fact we had
all been sprayed with Lourdes water.
It was a strange irony as I sat there and thought of the holy water / tap water, and the fact
that my Grandaunt had insisted that she was to be blessed with it at the time of her wake.
She died in the cottage in 1975 and the neighbours came and paid their last respects. The
Aulfella attempted to answer the Rosary, which was being recited by the Nuns but got lost in
the mysteries much to the annoyance of my Mother who reckoned he was half-drunk. He
made a quick exit when the Lourdes water was produced for the final blessing. Now I know
why.
From the short story writings of Mick D.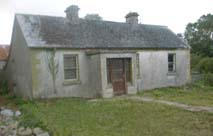 The Cottage
The Short Story Writings of Mick D.