© 2021 www.dunmoreeast.net. All rights reserved Last updated 26 December 2021

Dunmore East is a small fishing village on
the south-east coast of Ireland, 16kms from
the city of Waterford.
It sits on the western side of the Waterford
Harbour Estuary, 4.8kms from Hook Head in
Wexford.
Dunmore East, Co. Waterford,
Ireland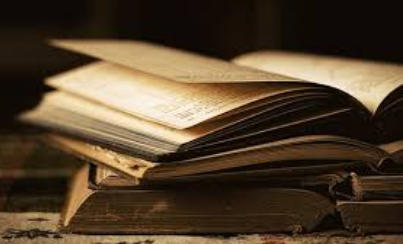 Stories
Coxtown was but a small place when I grew up there as a child. Our neighbours were few;
Nurse Barry and Mary Sullivan lived in a thatched roof house on the Cookaloo road. Theirs
was the last house between Coxtown and the Haven Hotel. Twink Ivory lived next to them in
his own thatched roof house. As a child I would visit him, he would sit on an old leather arm
chair next to a range that he used for cooking and heating. The house was in bad repair and
a section of the rear wall had collapsed. He had boarded it up with an old door and a few
planks but you could still sit in the sitting room and gaze through the gaps into the
aerodrome field. Twink would boil potatoes on the range and then add a little butter and salt
to them. I never saw him eating meat. He used to cut the grass, light the boiler, and ring the
bell at St Andrews Church. He spent most of his time drinking in the Shippe Bar, and on cold
winter nights often slept beside the boiler in St Andrews, the heat affording him some degree
of comfort. He would arrive to our house at around four in the evening and my Grandmother
would give him a plate of dinner. He would endure her taunts about drink and eat his dinner
while we sat and watched him. "Tell us a ghost story Tommy", we would plead. We always
called him Tommy and sure enough after he had eaten he would launch into a ghost story.
My Mother had to ask him one day to stop telling us stories as we would not sleep at night,
the stories causing us to dream and become frightened of the dark.
Twink finally abandoned his house and lived at the side of John and Nellie Bulligan's house
in an old silver caravan. I still continued to visit him at nights, both of us sharing a smoke and
talking about the weather. It was from that caravan he reached the end of his road. I always
liked Tommy; he was a kind man, his only fault being a love of the drink.
Next to Tommy's house was 'The Nurse's Cottage'. Nurse Barry the District Nurse lived
there until she moved in with Mary Sullivan. She had a little shed next to her cottage in which
she kept all her medical supplies. I still remember the hospital smell from the shed. She and
Mary finally teamed up in Mary's house. They were very religious and attended everything on
offer from both Killea and the Convent Churches. Easter Ceremonies, Processions, First
Fridays, Benedictions, Confessions, Ash Wednesdays, every Church gathering was attended
by Nurse Barry and Mary Sullivan. Of course I visited them a lot, Mary was my Godmother,
and I remember when Mary died Nurse Barry took me into the bedroom to see Mary. It was
my first time seeing a corpse and I wondered why Mary had a bandage tied under her jaw
and around her head. Nurse Barry helped a lot of people in those days, sick people who
couldn't afford or find a Doctor. My Aulfella was delighted with the Nurse's prescriptions when
after contracting a bout of pneumonia one winter she prescribed a large jug of near neat hot
whiskey for him and bed rest. "This cold will soon leave me", he slurred from the bed, "so
long as the Nurse keeps giving me this medicine"
Willie and Maurice Clooney lived in another thatched roof house across the road from us.
Maurice died, and I remember peeping through our wall one day as Nurse Barry helped
Willie into her Morris Minor on his way to hospital. He seemed in a lot of pain and my Mother
told me he had a stomach-ache. Willie actually had stomach cancer and died a short time
later. The house he shared with his brother eventually fell down. A little further up the road
lived John and Nellie Bulligan. John and my Father were great rivals and good friends. Both
of them worked together on the harbour job, enjoyed a few pints, and loved playing the
accordion. John and Nellie always asked our family to their home on Christmas night. Nellie
was a kind Woman who often gave me a jug of milk for my Father's breakfast. Both of them
are dead now but my memories of going to their house on Christmas night are fresh in my
mind. Across the road from John and Nellie lived Kathleen Mahoney and her Mother, they
have also passed away. Jackie Butler and his Wife lived up the road on their farm. Both were
good neighbours and Jackie cut more grass at the back of cottages for free just to help keep
the places tidy. Most cottages had a few acres and cutting them was to big a job for a
lawnmower. It was often my Mother sent me to Jackie's field for a turnip for the dinner. Jackie
would be in the field on his tractor and would always give me a wave. Never once did he quiz
me about the turnip, as far as he was concerned we were all neighbours and he prided
himself on that fact.
Maurice and Mary Mahoney lived across from Jackie's. Maurice liked a drop of whiskey, and
a song. They said that he could be contrary but he and my Father and Bulligan all walked to
and from the Dunmore quay job for ten years and I never remember Maurice as a cranky
man, he always had time to say a good word. Jim and Maureen Mason lived next to
Maurice. Maureen was a good friend of my Mothers and Jim was a quite Man who enjoyed a
pint. Johnny and Kathleen Dunne lived on the new line across from Margaret Walsh's house.
They raised their Grandson after his Mother died. Johnny worked on the harbour and Mrs.
Dunne had to endure his odd few drinks. She was a kind woman and both of them saw to
the upbringing of their grandson as if he was their own.
Mary and Pakie Glody lived below Margaret Walsh's house. I would have to say that Mary
Glody was the most wonderful neighbor, a trait she probably learned from her growing up
years in Galway. Pakie was another quiet Man and skippered the Pilot Boat 'Betty Breen' for
years. Mary Glody arranged my flowers for my first communion, and throughout her life was
a good friend to all of us. The morning my own Aulfella died Mary was first at the door and
stayed with my Mother for over two days. I do hope that the Lord has given her a special
place now that she has left us.
The World is a happy and sad place. My final tale is of a Portally neighbour Aggie Flynn who
used to visit our house three or four times a week to see my Grandmother. Aggie's husband
died many years before her, and her children had immigrated to England. She lived in a
thatched roof cottage overlooking Portally cove, and the love of her life was an old English
sheep dog. He was covered in hair and looked like a sheep. He became her soul mate and
she thought the world of him. Finally she became sick and had to go to hospital. She knew
that she would not be returning, so she paid a local Man to shoot her old dog. She came out
her door with her bags packed and placed a bowl of food on the ground for her faithful friend.
The dog was shot and buried and she then left for hospital where she died a few weeks later.
There are but a few remaining these days in Coxtown. There are houses everywhere, my
time there is over but it's nice to drift back now and then and think of all the kind people who
lived there when I was a child.
From the short story writings of Mick D.
Coxtown, Fifty Years Ago
The Short Story Writings of Mick D.